Saturday, February 16, 2019
9:00 am - 1:00 pm
This event has already occurred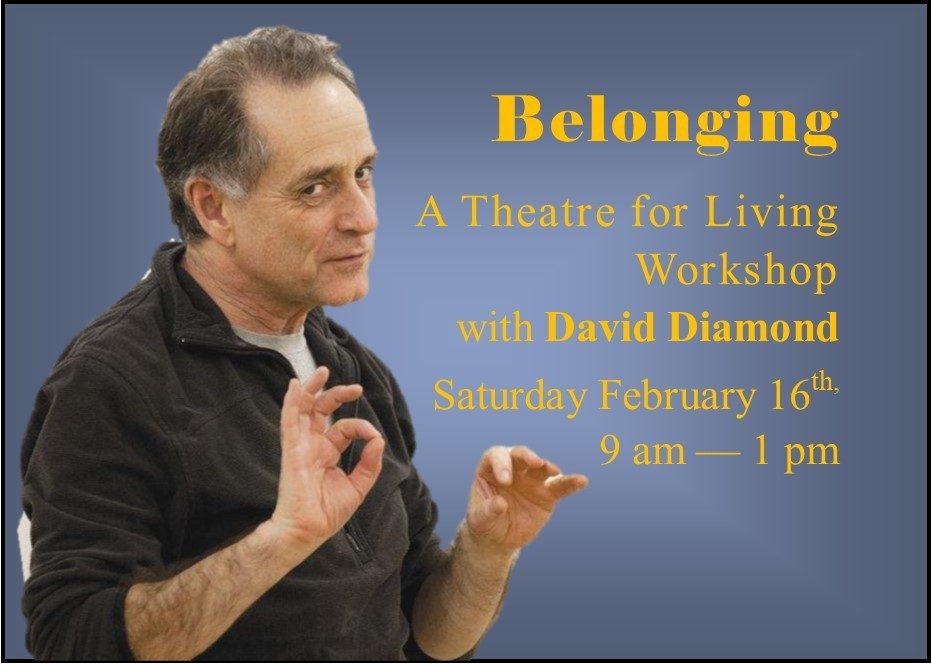 In a world that is experiencing increased polarization, this is a fun and embodied way to find our commonality. To move through blocks to understanding, and learn how there is, in fact, no "them".
David Diamond is visiting Faculty at the Master of Arts Program in Peace,
Development, Security and International Conflict Transformation at the UNESCO Chair for Peace Studies,
University of Innsbruck, Austria, and
Visiting Theatre Director at the Faculty of Medicine, University of Alberta.
He has an Honorary Doctorate from the University of the Fraser Valley.
He is the recipient of many theatre and human rights awards.
His book, Theatre for Living: the art and science of community-based dialogue was honored with the American Alliance of Theatre and Education 2008 Distinguished Book Award.
Founder and Artistic Director of Vancouver's Theatre for Living since 1981, David teaches and leads in many settings.