April 5 - 7, 2019
5:30 pm
This event has already occurred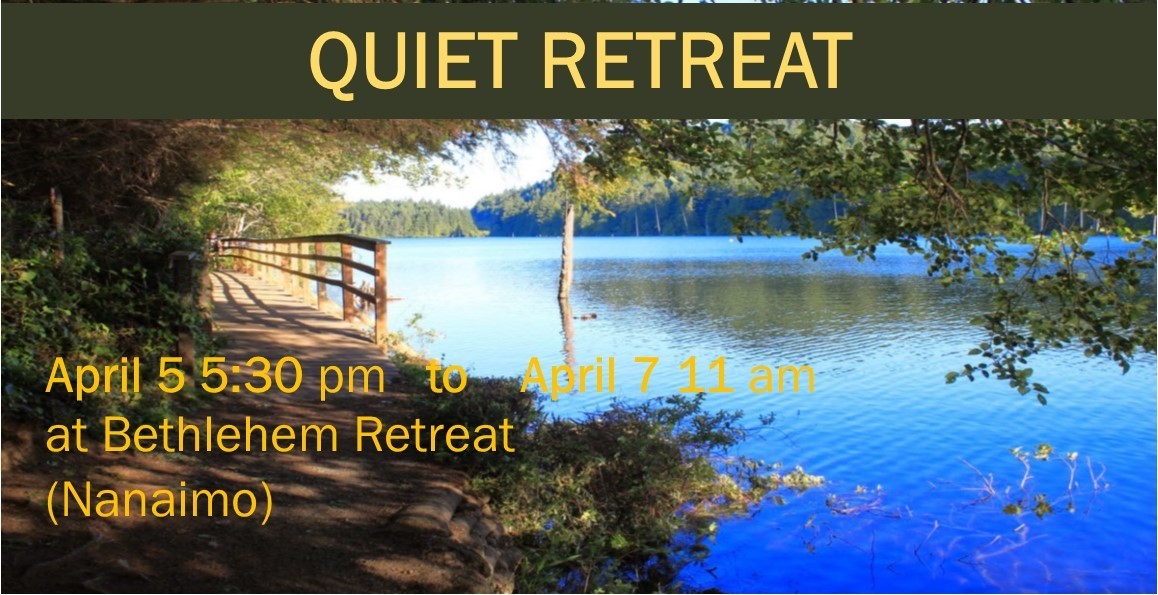 Take a time in quiet on the edge of the waters. Guided prayer times, walking prayer, times of silence and times to laugh over meals.
Cost $120 per person - bursaries available.
Covers Room, meals and materials.
To register or ask for more information contact Rev. Maggie
Deadline for Registration March 10th.