Wednesday, March 20, 2019
7:00 - 8:00 pm
Gilmore Park United Church
This event has already occurred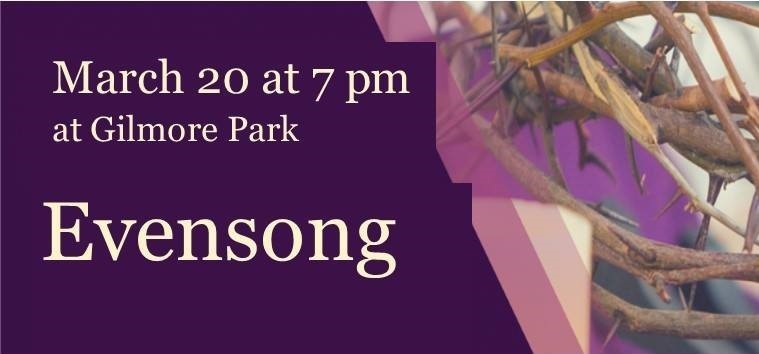 Come for a Quiet, Contemplative and Reflective Service
Wednesday, March 20th at 7pm.
Hosted by Gilmore Park United, with South Arm United Church, St. Anne's Anglican Church, Brighouse United Church, Steveston United Church, Richmond Sea Island United Church and Richmond Chinese United Church.
Mass Choir and Musicians. To join the choir, email Miri Lee [email protected] A full choir rehearsal will be held on Thursday, March 14th.
All are welcome.